International Diploma Course Choices: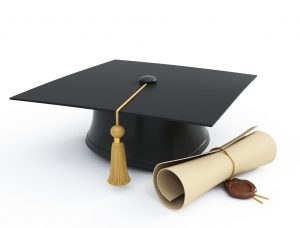 Elective Subjects (your choice): (+ 9 compulsory subjects)
NOTE: You don't have to choose your subjects all at once – you can choose them as you go along, if easier for you.
BASIC DIPLOMA: 1 pink subject, 1 green subjects, 1 purple
STD DIPLOMA: 1 pink subject, 3 green subjects, 2 blue and 3 purple subjects
HIGHER DIPLOMA: 1 pink subject, 6 green subjects, 3 blue subjects, 4 purple subjects and 1 orange subject
MASTER DIPLOMA: 2 pink subjects, 8 green subjects, 4 blue subjects, 6 purple subjects and 2 orange subjects
You are able to swop 1 blue subject for 2 green subjects or vice versa, however, are required to take at least 1 blue subject. You can also swop 1 green subject for 2 purple subjects. The pink, blue and orange subjects are interchangeable.
MARK CHOICES WITH AN X

ORANGE OPTIONS – HIGHER & MASTER DIPLOMA ONLY

H1
Munay Ki Etheric Rites
H2
Reiki Master Level
H3
Karuna Reiki 1 to Masters
H4
Order of the Golden Dragon Levels 1 – 3
H5
Celestial Series
H6
Psychic Protection & Development Package
H7
New Earth Teacher 1 – 9
H8
Celestial Encodings
H9
Cosmic Consciousness Package
H10
Ashati Levels 1 – 3
H11
Chios Energy Field Healing

GREEN OPTIONS

G1
Etheric Clearing Empowerments
G2
Reiki Level 1 – Advanced
G3
Crystal Healing
G4
Awakening your Intuition & Channelling
G5
7 Archangels & Rays Attunements (Colours of Angels, Sapphires of Angels, Angelic Empowerments & Universal Rays)
G6
Introduction to Aromatherapy
G7
Rites & Ceremonies
G8
Feng Shui, Space Clearing & Earth's Energy Systems
G9
Past Life Regression
G10
Native American Studies
G11
Dolphins of Atlantis Healing System AND 20 Angel Essences
G12
Ama Deus Shamanic Healing System AND Sacred Breath
G13
Sacred Earth Energy System AND Nature Medicine Mandala Empowerment
G14
Tibetan Soul Star Reiki
G15
Kundalini Reiki 1 to Masters
G16
Mahatma Ascension Reiki

PINK OPTIONS

P1
Angel Package
P2
Archangel Package
P3 a
Dragon Spirit Package 1
P3 b
Dragon Spirit Package 2
P3 c
Dragon Spirit Package 3
P4
Dolphins & Whales Package
P5
Subtle Energies Package
P6
Mystery Mastery Healing System 1 – 3
P7
Mystery Mastery Healing System 4 – 6
P8 a
Atlantis & Lemuria Package 1
P8 b
Atlantis & Lemuria Package 2
P8 c
Atlantis & Lemuria Package 3
P9
Shaman Package
P10
Mystery Mastery Healing System 7 – 8
P11
Abundance and Manifestation Package
P12
Animal Medicine Empowerment Package

BLUE OPTIONS

B1
Crystal Reflexology
B2
Animal Communication & Healing
B3
Shamanism & Shamanic Empowerments
B4
Ma'heo'o Reiki
B5
Hawaiian Goddess Initiations, Hawaiian Trinity Reiki & Ho'omana
B6
Healer's Package
B7
Animal Healing Package
B8
Ascension Consciousness Package
B9
Egyptian Cartouche
B10
Hawaiian Huna Reiki, Huna Empowerments & Introduction to Huna
B11
Egyptian Energies Package
B12
Crystal & Herbs Energies Package

PURPLE OPTIONS

PP1
Etheric Cord Flush
PP2
Energy Builder
PP3
Meridian Flush 1 – 10
PP4
Aura Flush
PP5
Allowing Abundance and Money Empowerment
PP6
12 Strand DNA Activation
PP7
Chakra Flush
PP8
Earth Energy Boost
PP9
Silver Violet Flame
PP10
You are Love Activation
PP11
Healing Attunements
PP12
Golden Triangle Healing
PP13
Chakra Healing Attunements
PP14
Independence Empowerment & Sadness Release
PP15
Abundance Flush
PP16
DNA Shakti
PP17
Akashic Records
PP18
Happiness Flush
PP19
Mental Flush
PP20
Resentment Flush
PP21
Stop Smoking Flush
PP22
Bereavement Flush
PP23
Serenity Flush
PP24
Good Sleep Empowerment
PP25
Spell, Curse & Hex Removal Flush
PP26
Weight Loss Reiki
PP27
Cosmic Soulmate Love Connection
PP28
Cosmic Siblings (find your soul family)
PP29
13 Crystal Skulls
PP30
Business Metaphysics Protection
PP31
Astral Body Protection